1957 Oldsmobile 88 Restoration Project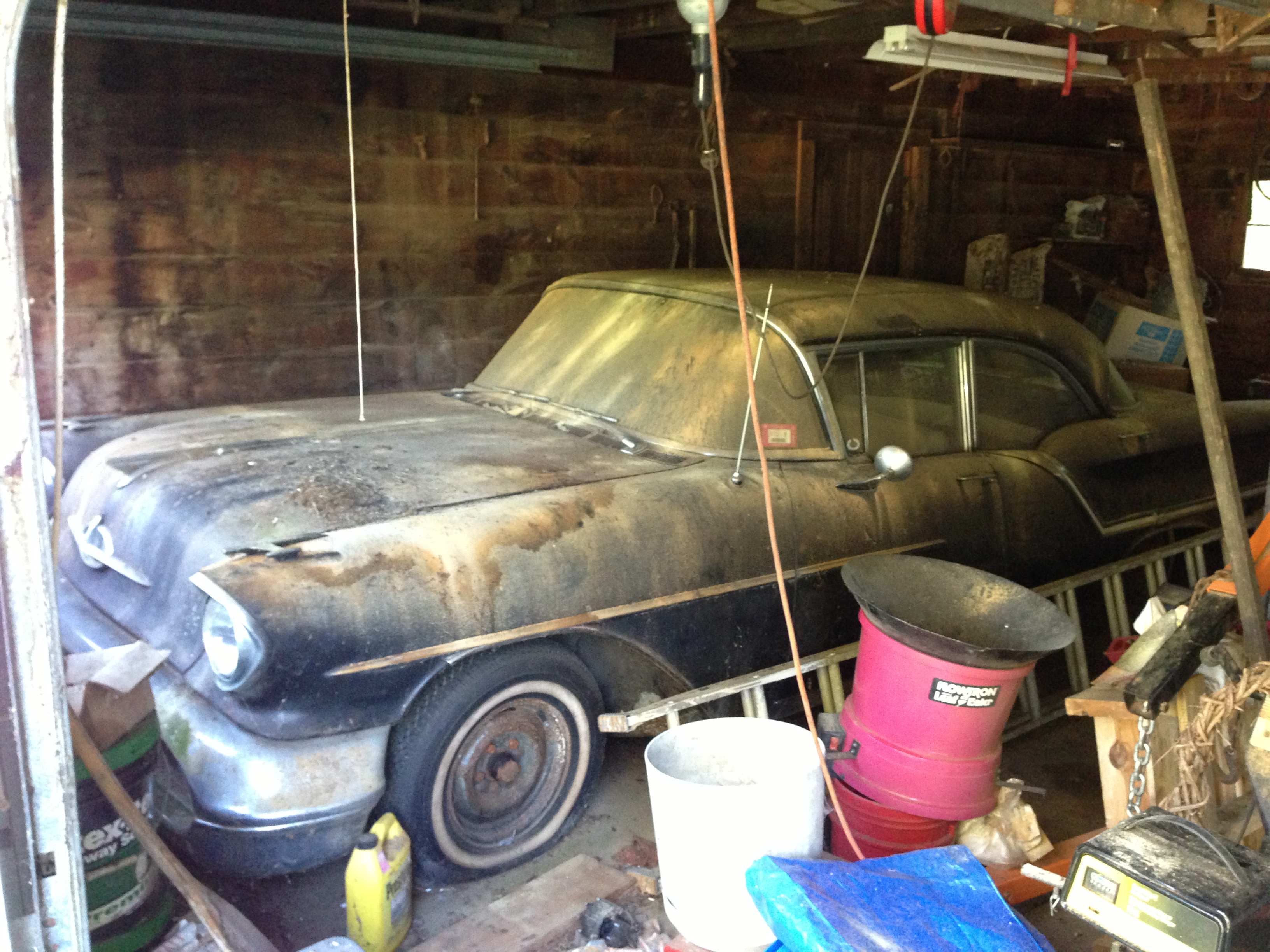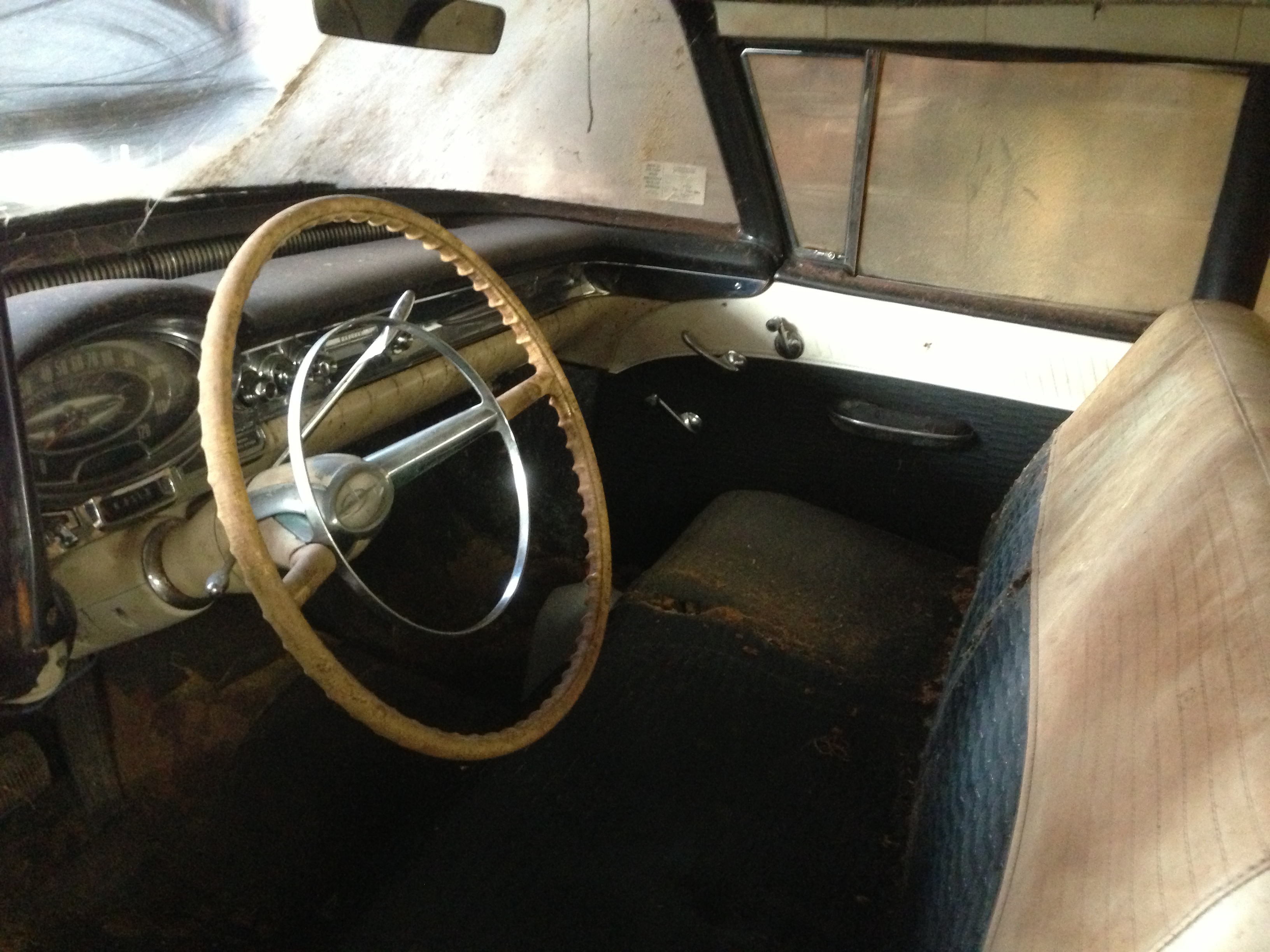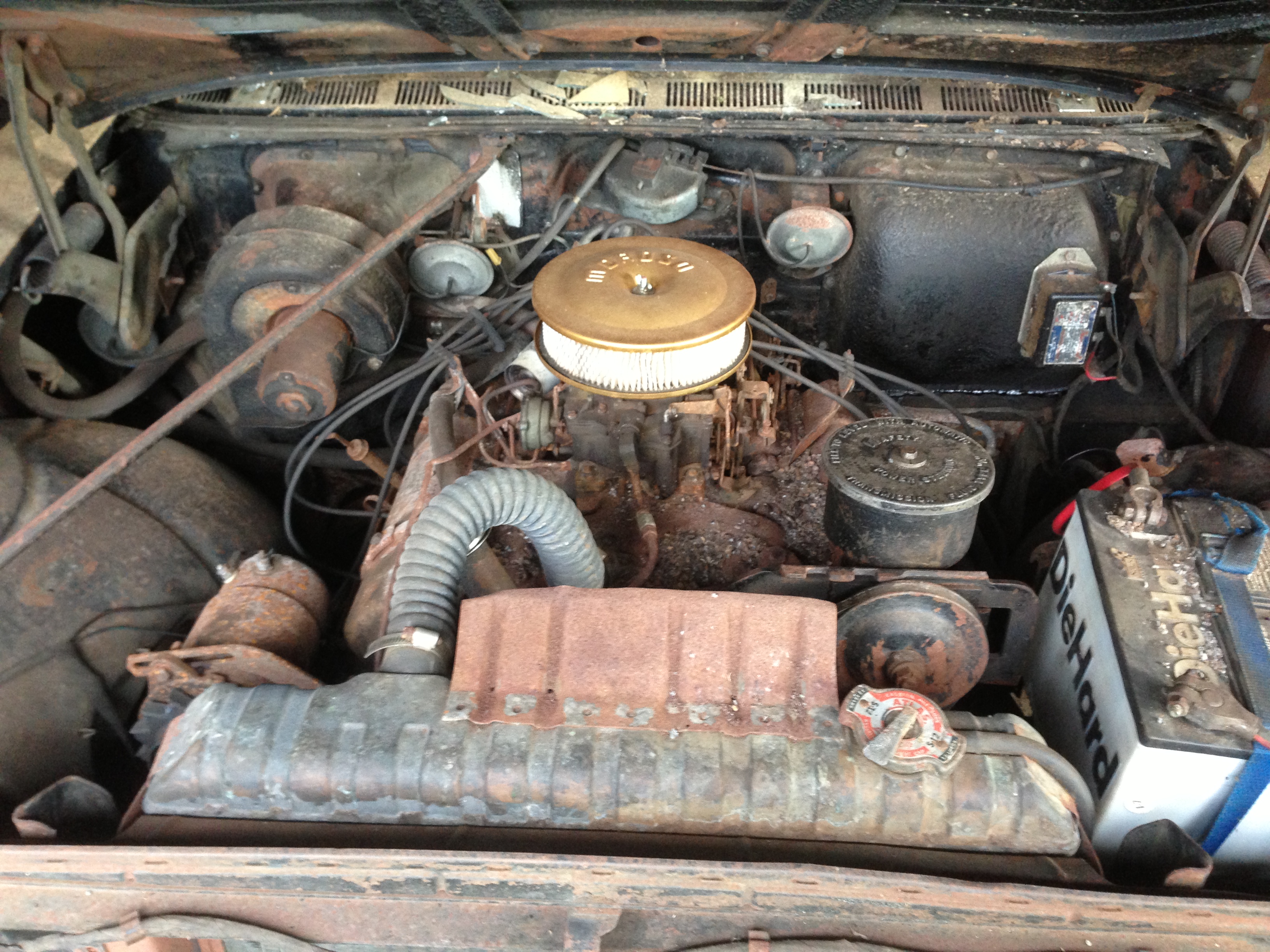 Background
I was out of town on business when my neighbor called to tell me the town left a note on my door that my chickens had to be fenced because someone complained they were near the road (they wouldn't tell me who). When I got home I made a big fenced run. The next day a stray dog got under the fence and killed most of them.

I hated to see them go to waste, so a friend suggested I call another friend that has a husky team (we've helped her put tagged road kill in her pickup before :-) I brought the food up to her farm in Galway, NY. She had recently had wrist surgery, so she asked me to put the meat in the freezer in her old barn. There was this neat old car in the barn. My highschool friend had a 1957 chevy, but this looked different. I commented that I always wanted to fix up an old car (I had recently fixed up an old Yamaha golfcart). A week or so later, she asked me if I wanted the car to fix up!
Arrival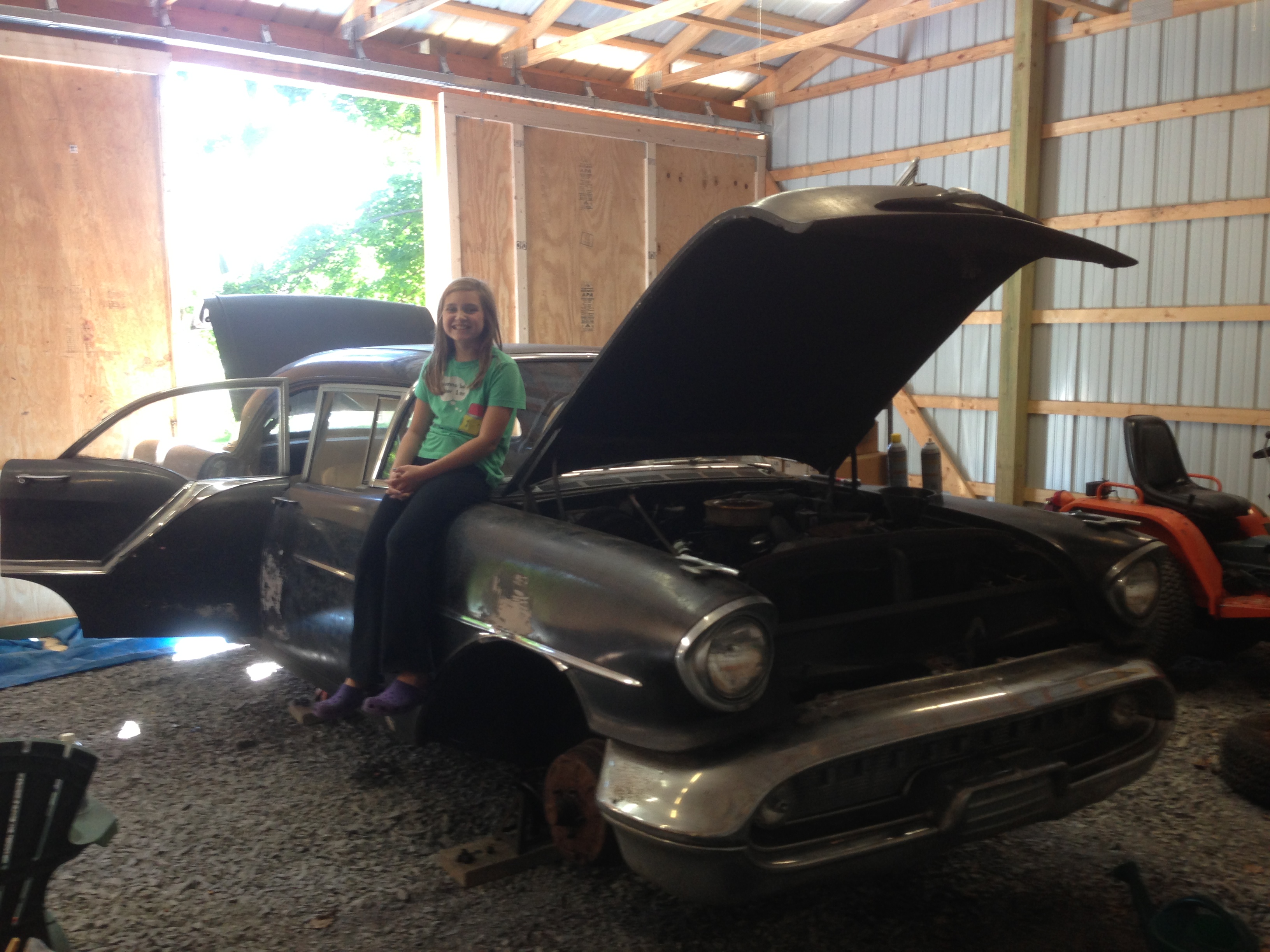 We had the car flatbedded down to my new polebarn (so much for putting away the tractor implements :-)
Initial Condition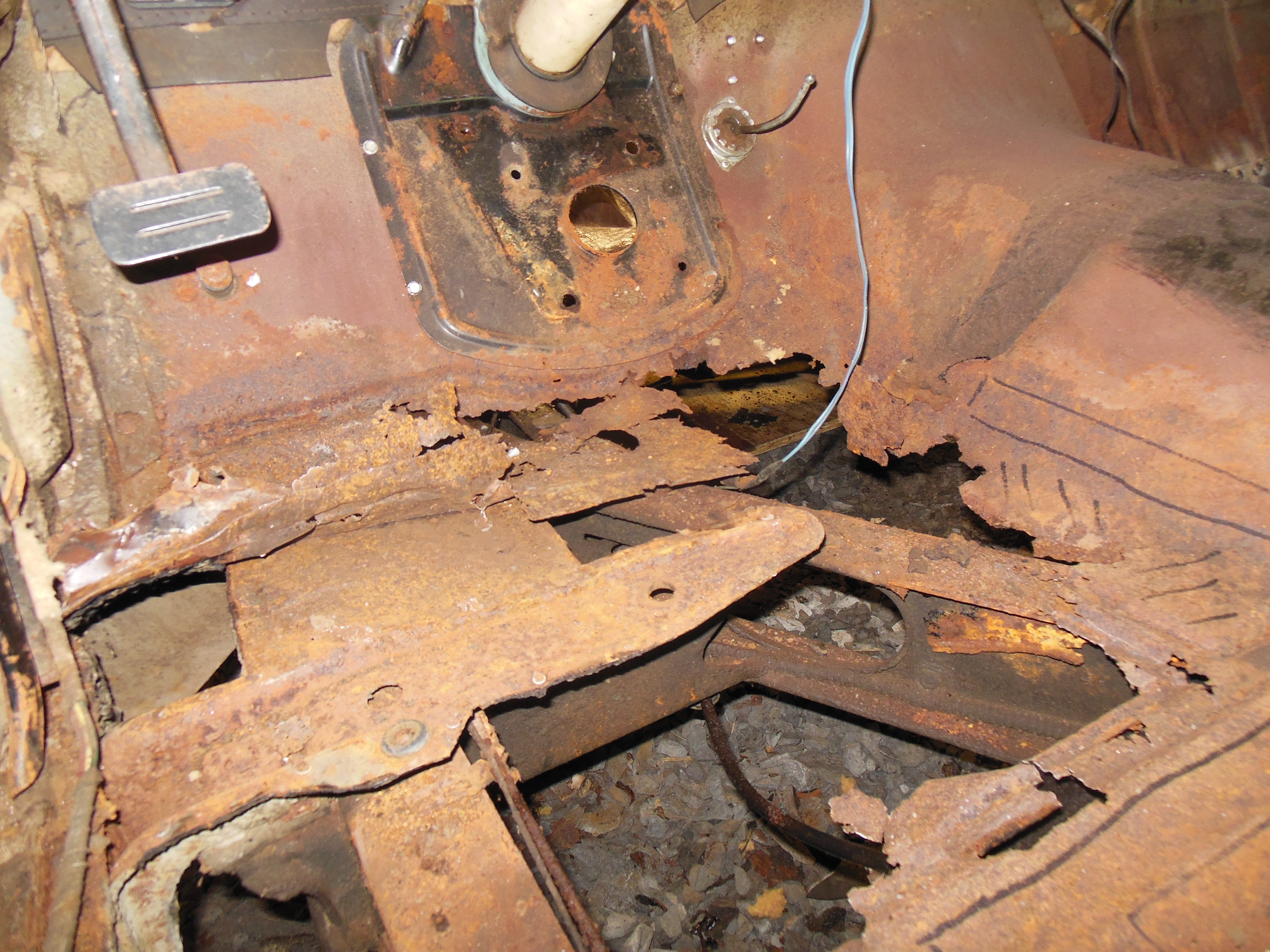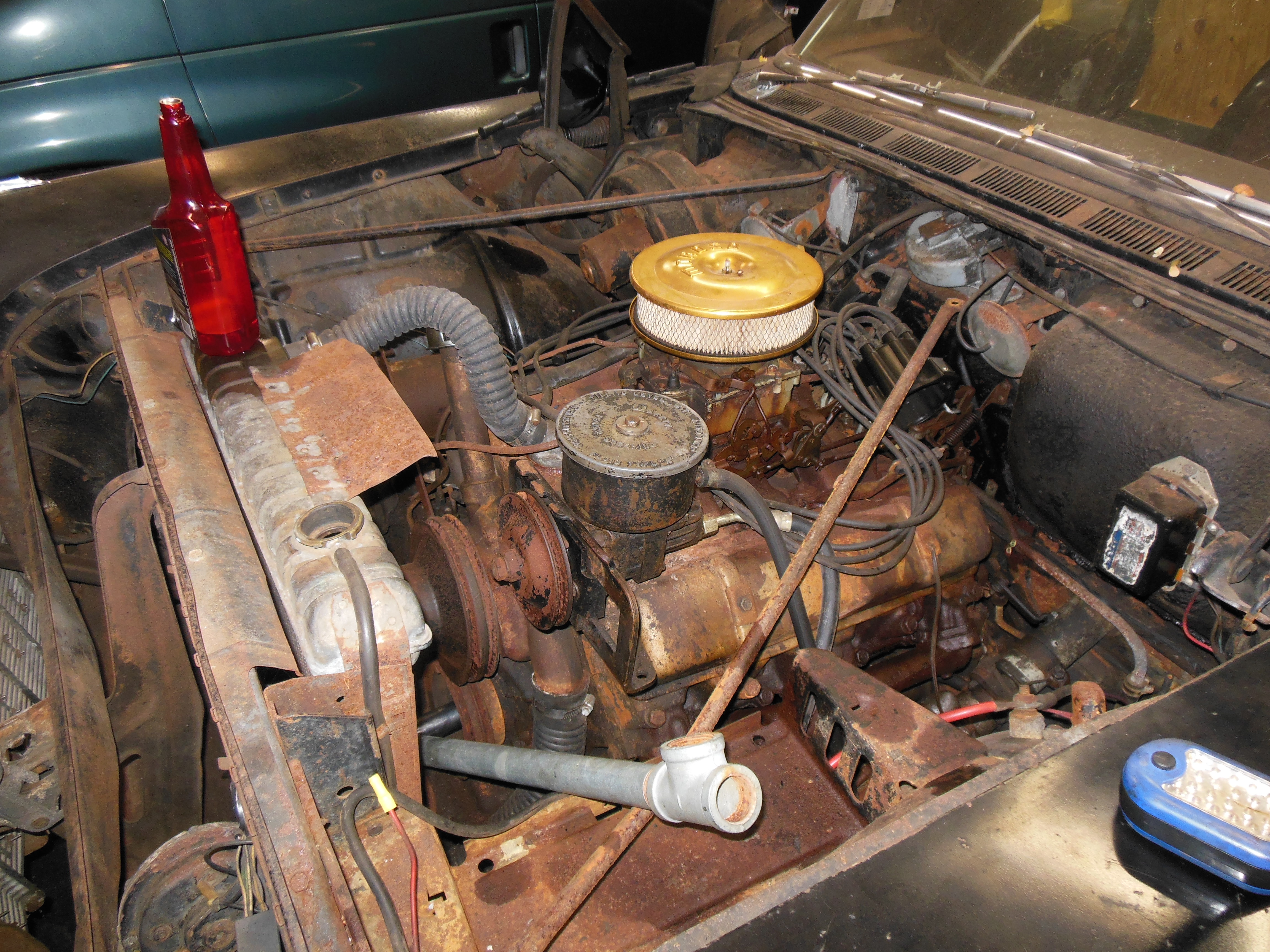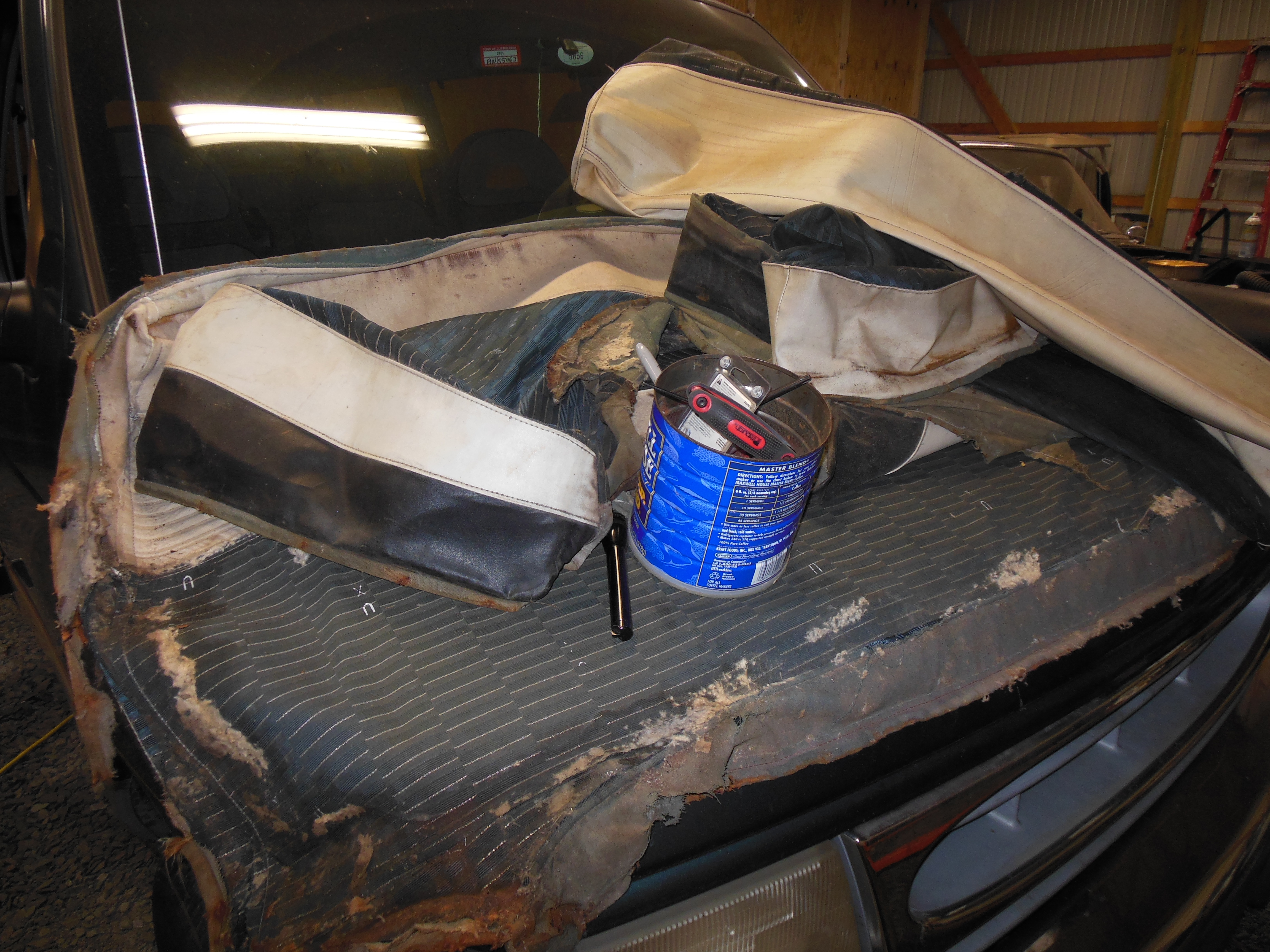 The mice had made nests in the seats and head liner. The floor, spare tire well, rear wheel wells, and the rocker panels were rusted out. The engine was seized.
The Parts Problem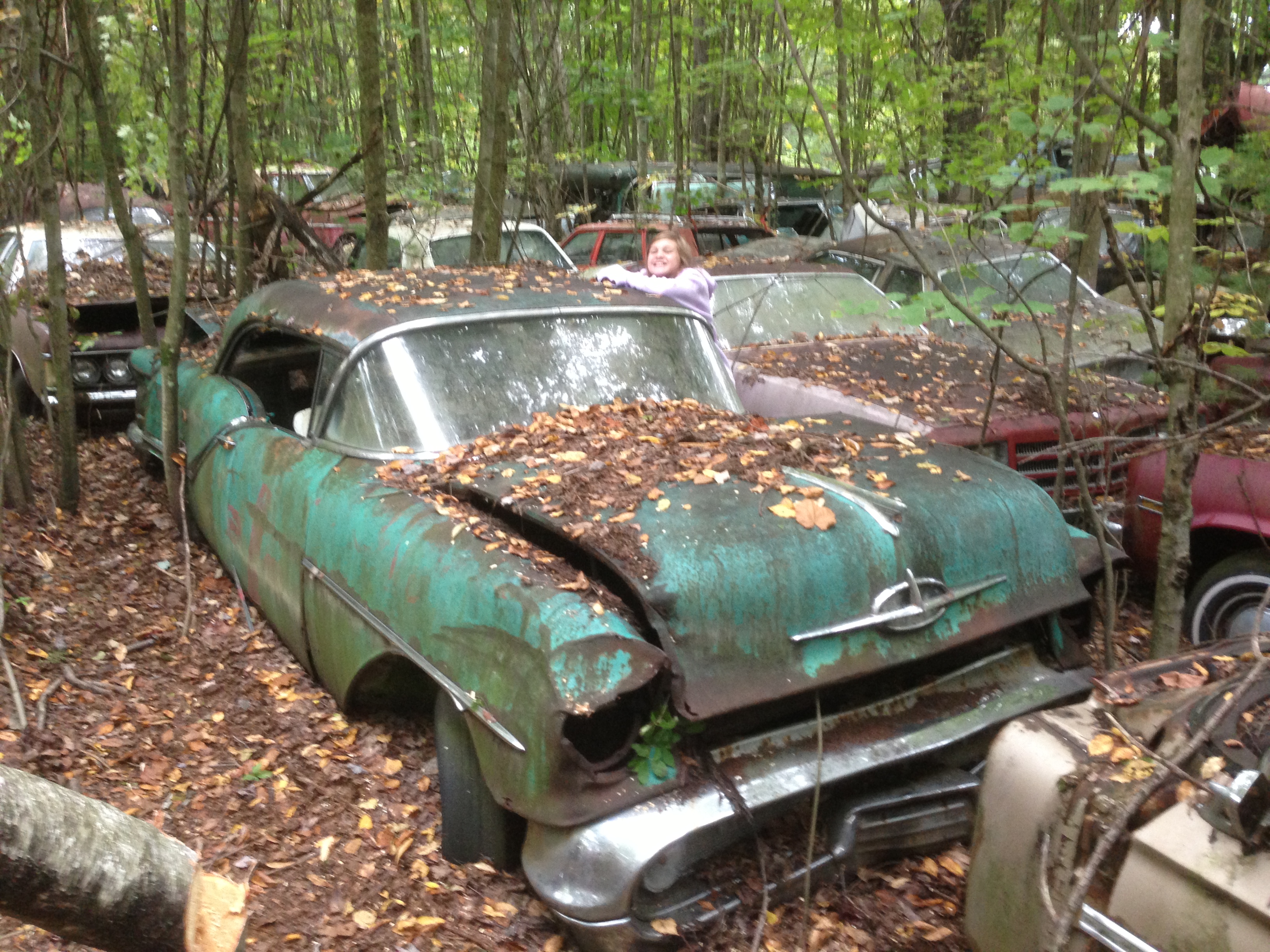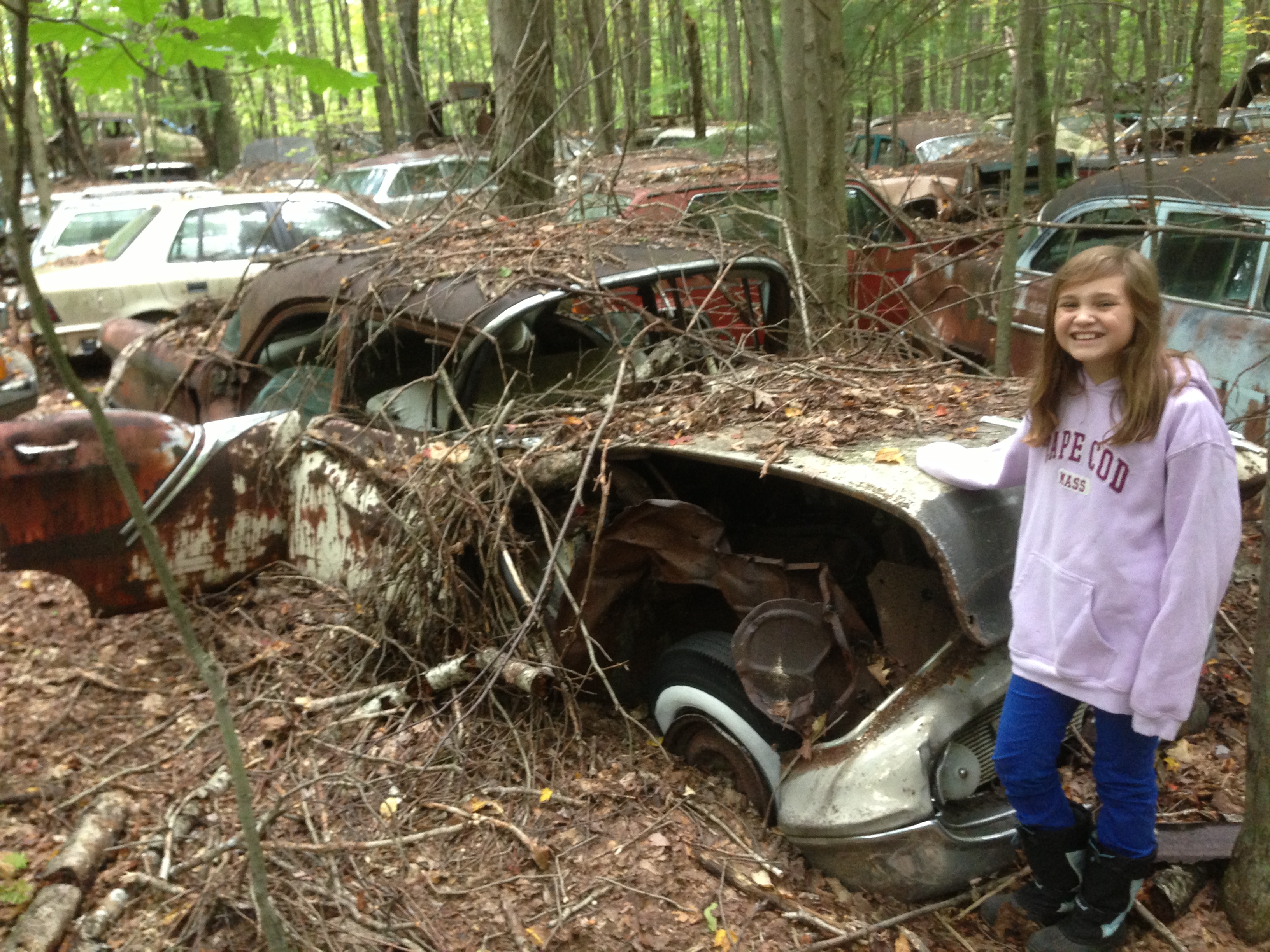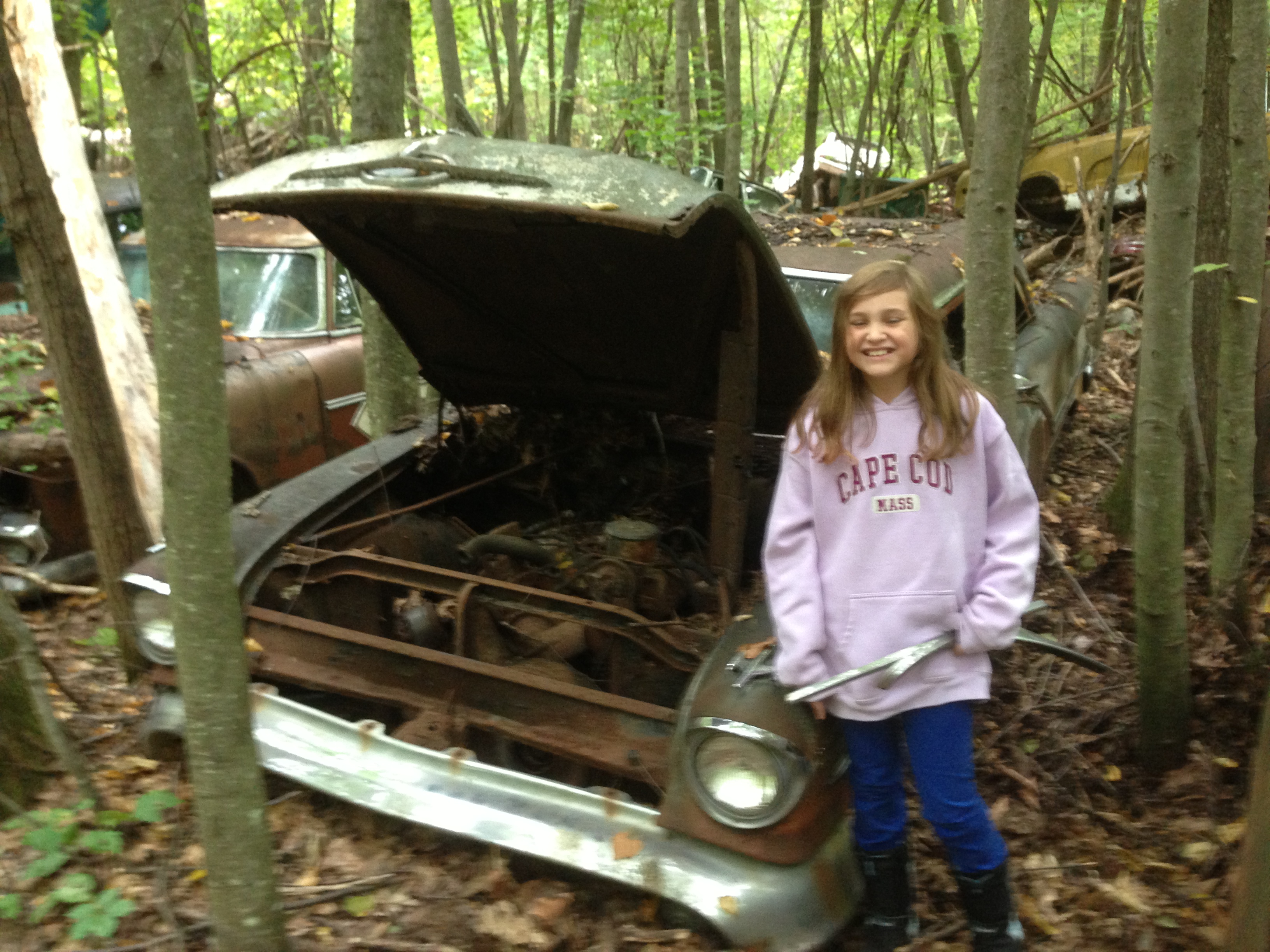 My friend that has several 1957 Chevys said that getting parts shouldn't be a problem. You can build a new 57 chevy from remanufactured parts. As I found out, Oldsmobiles are a different story. I did find a wonderful company called Fusick Automotive Products that has excellent customer service and carries some parts. Another company is USA Parts Supply.
Ebay, Craigslist, and junkyards are another source. We we first started the project, I heard about a junkyard near Saratoga, NY. The owner had a towing service from the 50's. Apparently he never let anyone in his yard. When he passed away, there were 3000 cars. There were hundreds from the 1950's. They opened the yard and my daughter and I searched for cars. They only had 3 rules: 1) don't go under any cars, 2) if you want the whole car from scrap value, paint your phone number on the windshield, and 3) if there is a number on the windshield, don't take any parts off it. A week later they closed the yard because people couldn't follow the rules. They are crushing the cars. So sad.
Parts Cars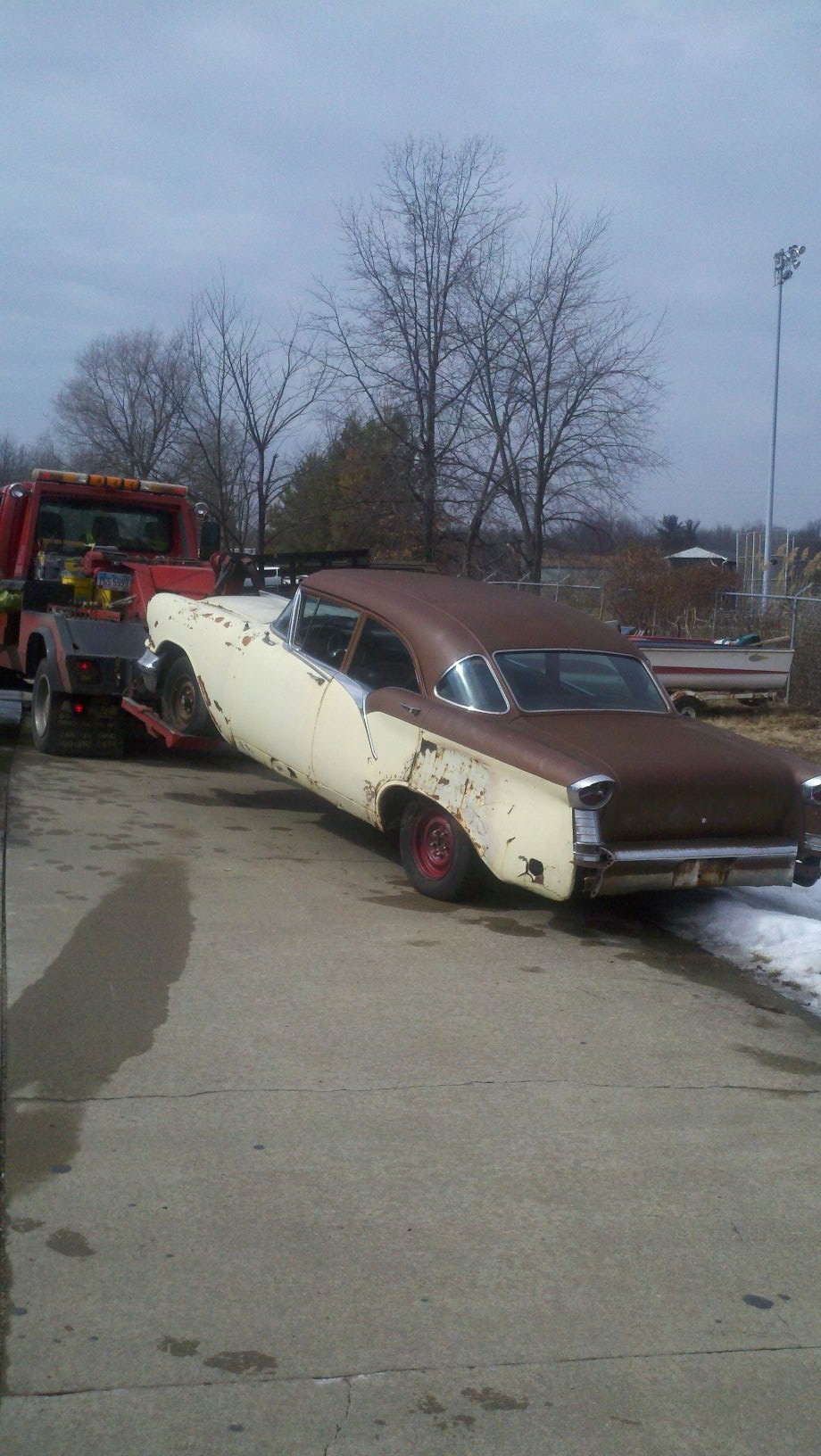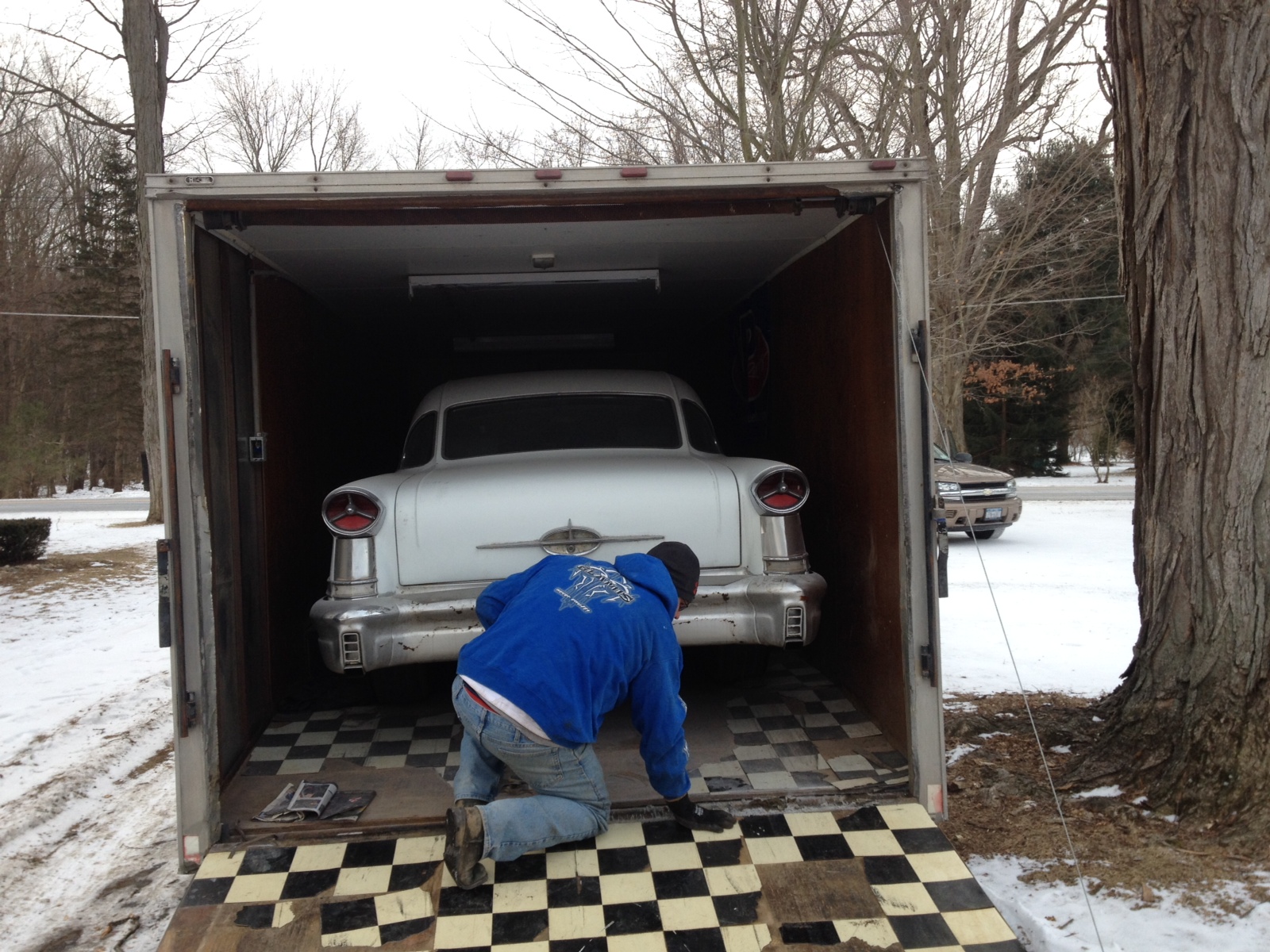 I found one car in Ohio and one in Kentucky. They are both Super 88's.
Brother-in-law to the rescue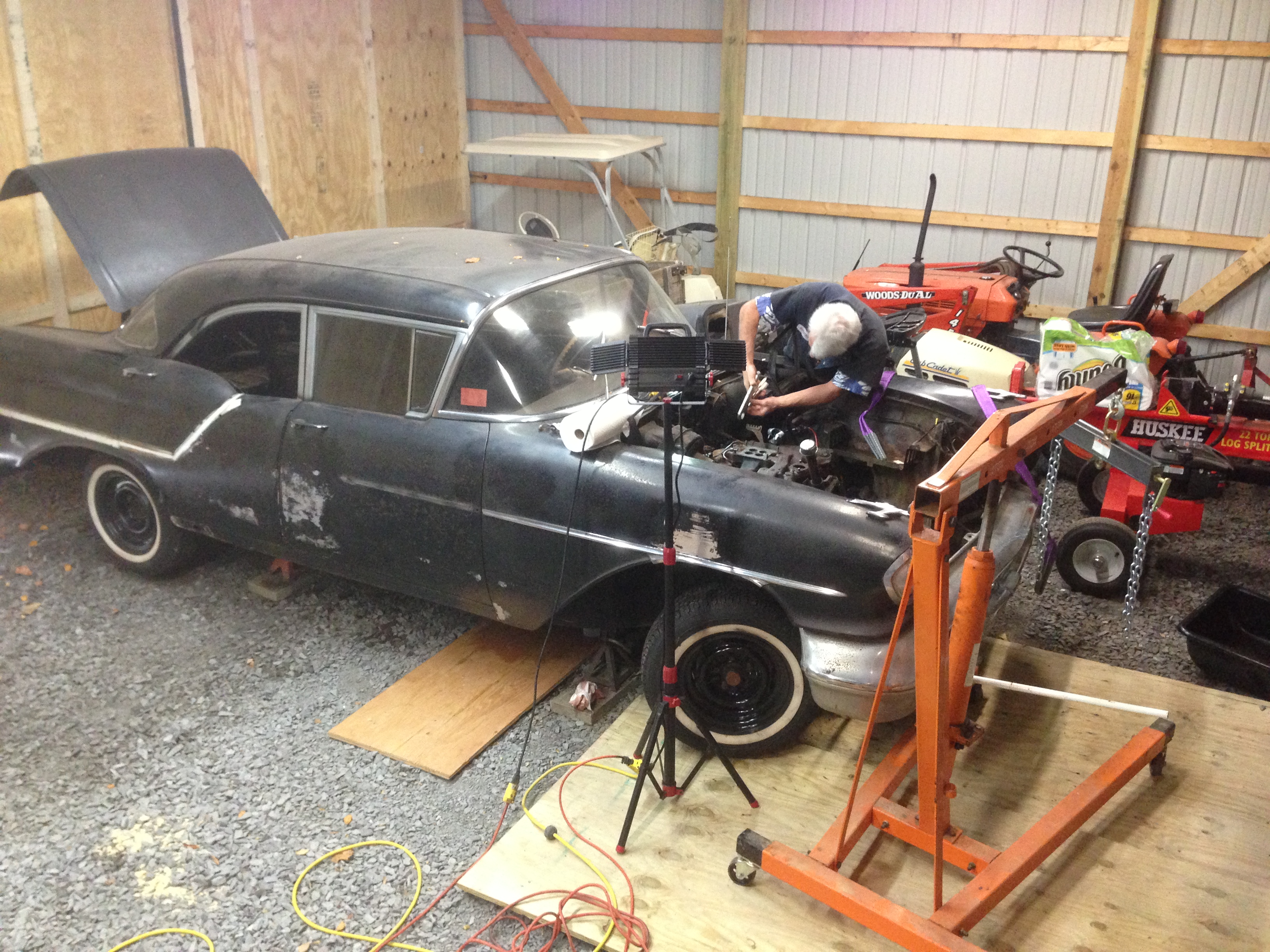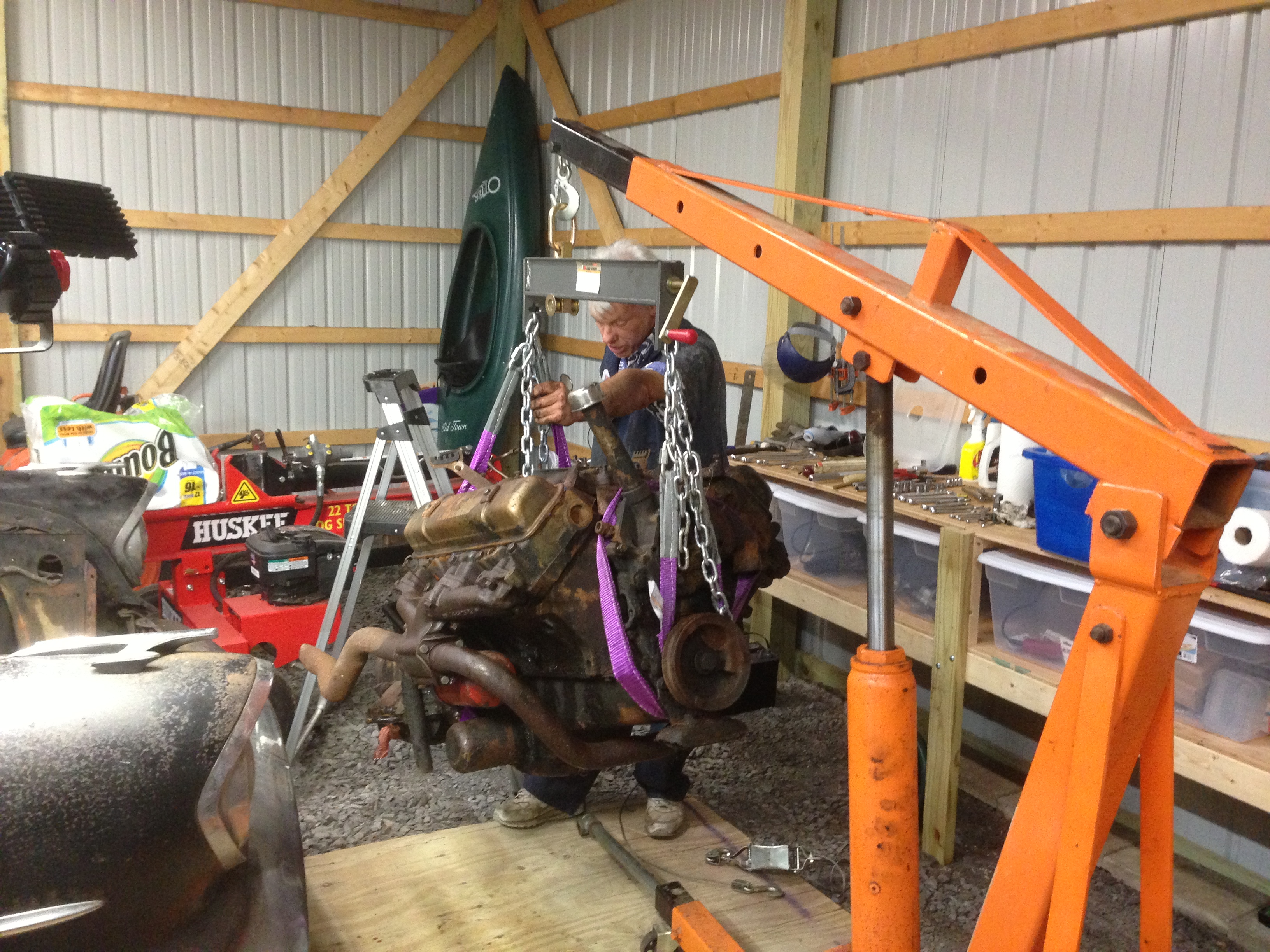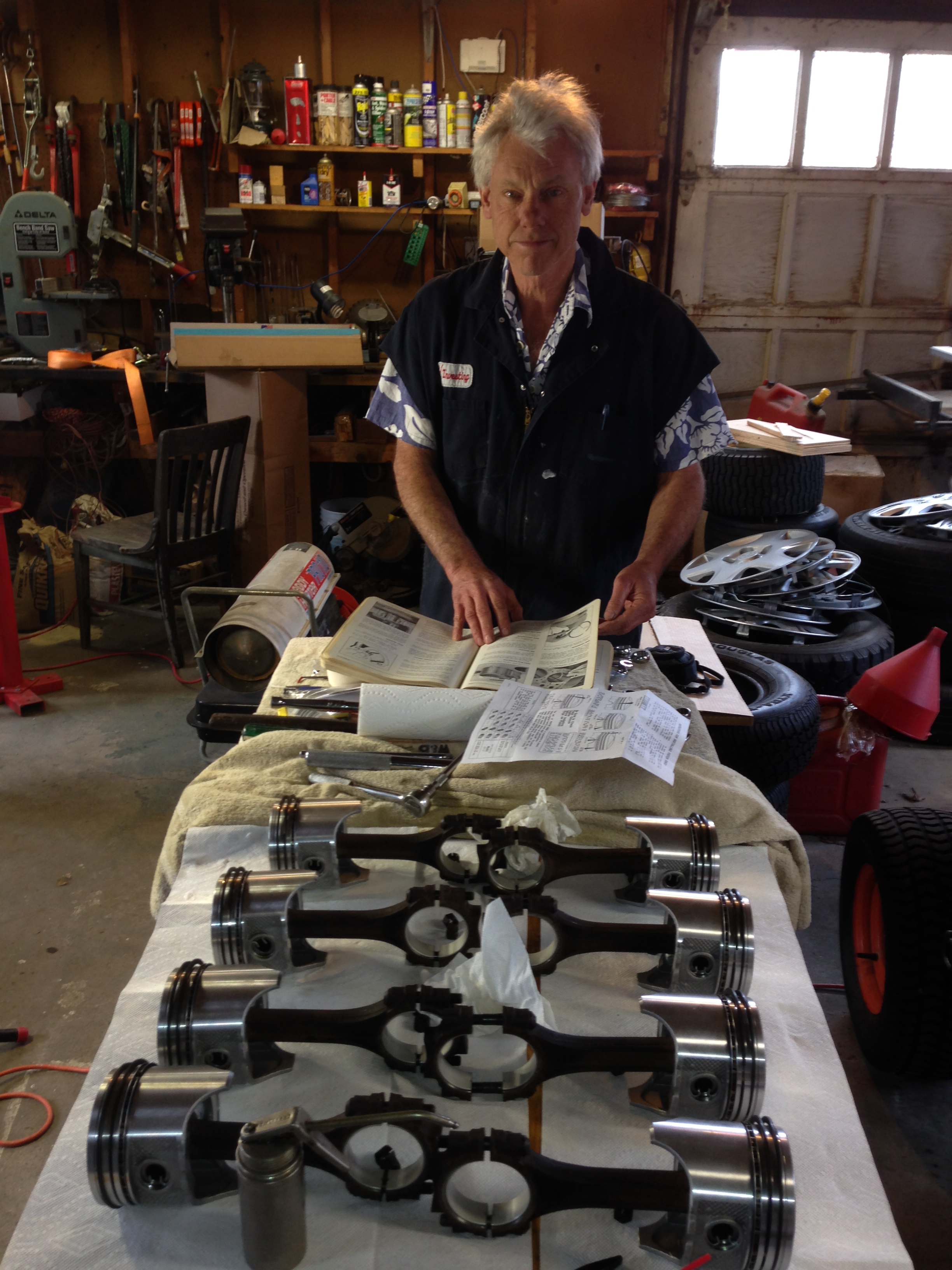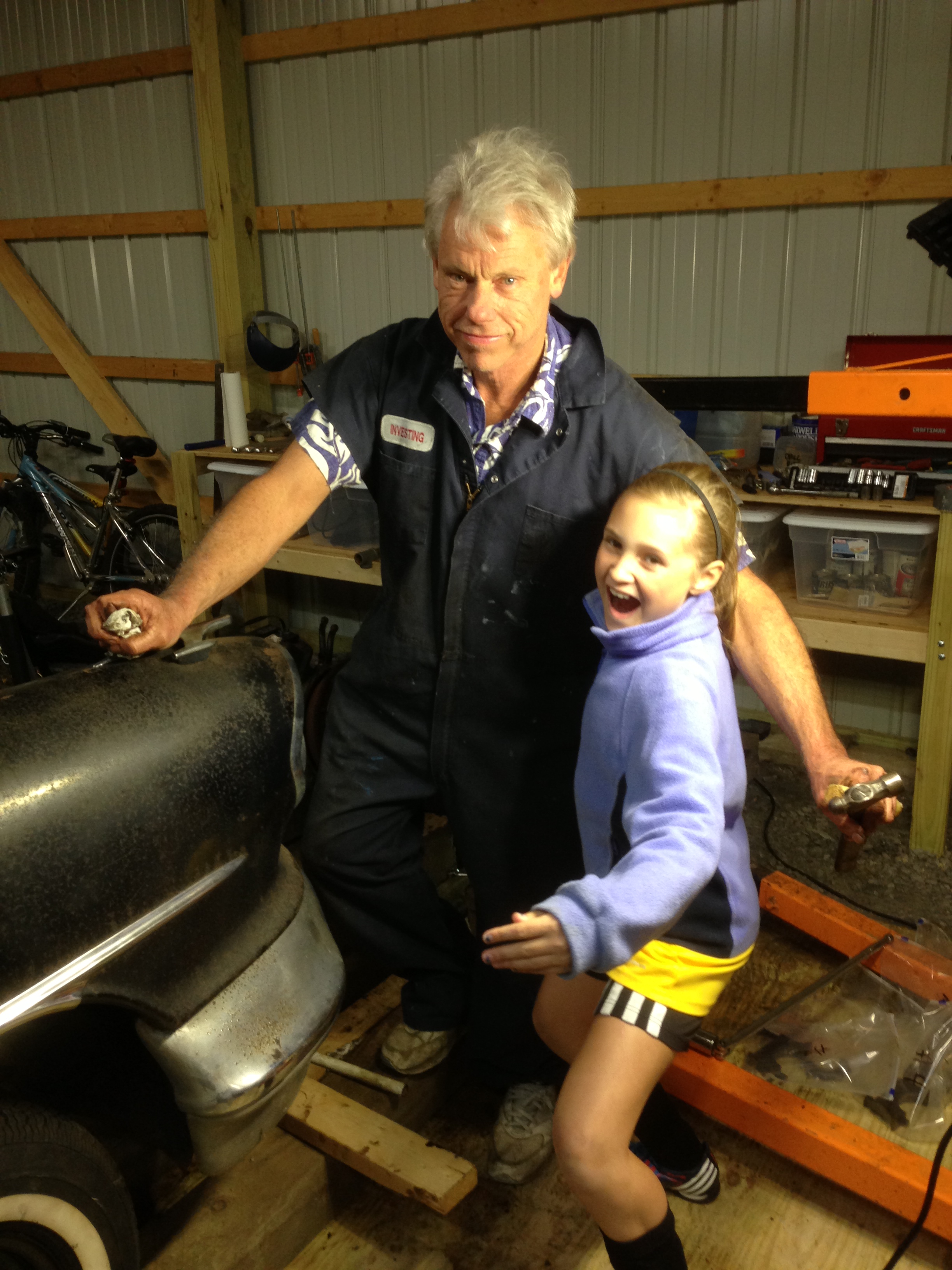 My Brother-in-law from Oregon was an airplane mechanic way back when he lived in New Zealand. After determining that the engine was seized, he volunteered to come out and help while my niece was looking at colleges.
Learning to Weld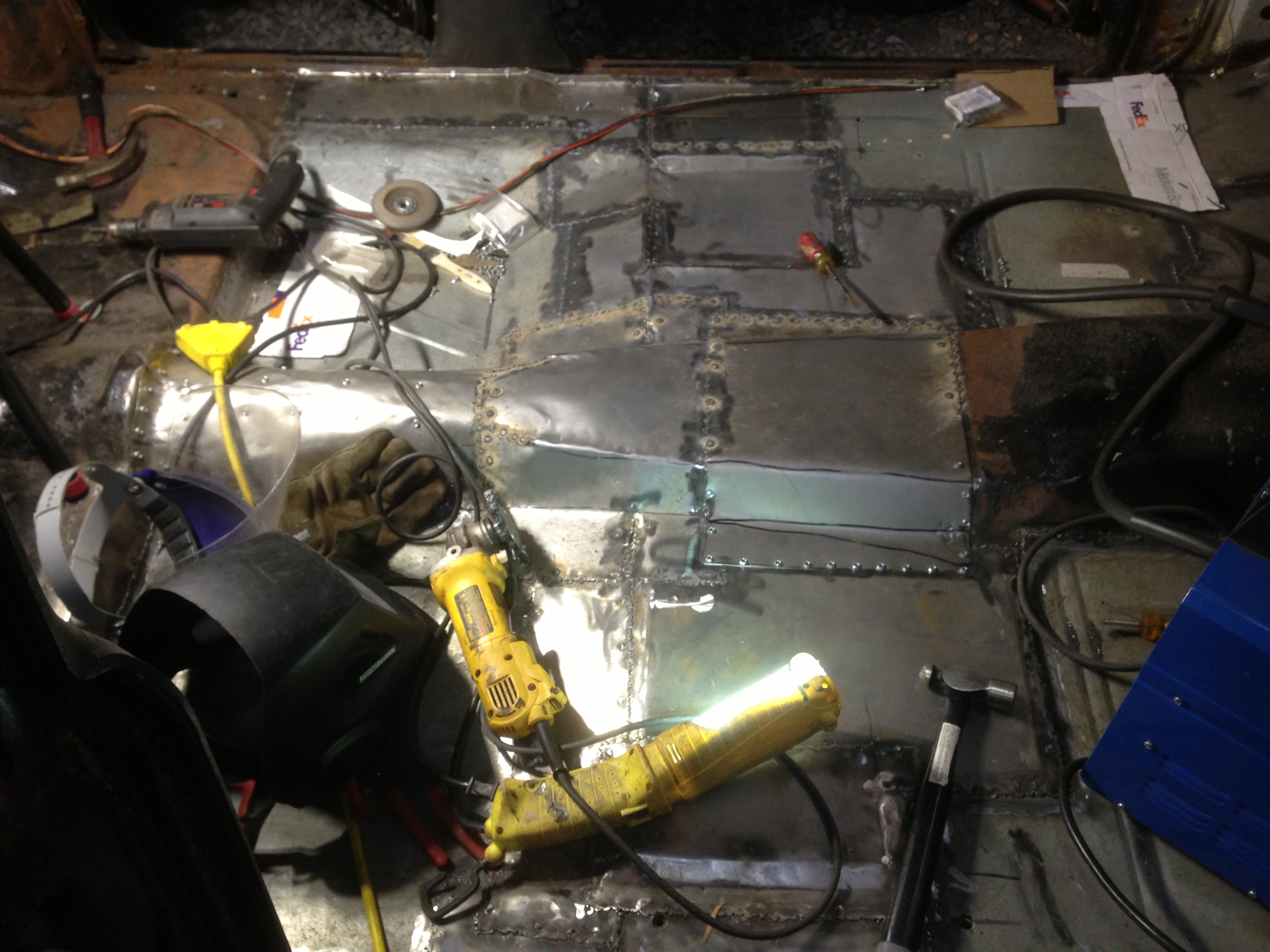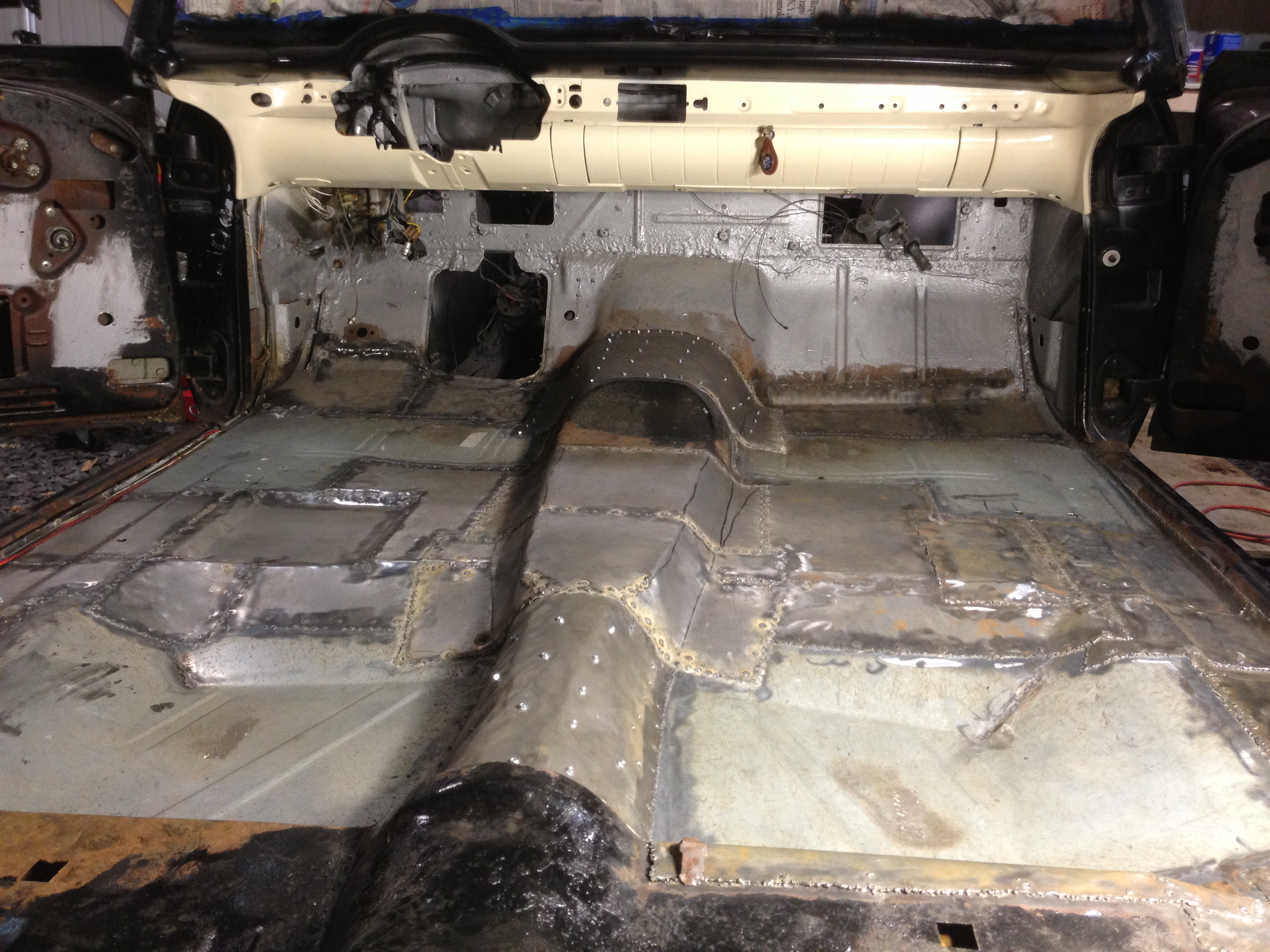 I always wanted to learn to weld. I bought a cheap flux wire welder from Harborfreight and started to learn repairing the floor.
Heating/Ventilation System<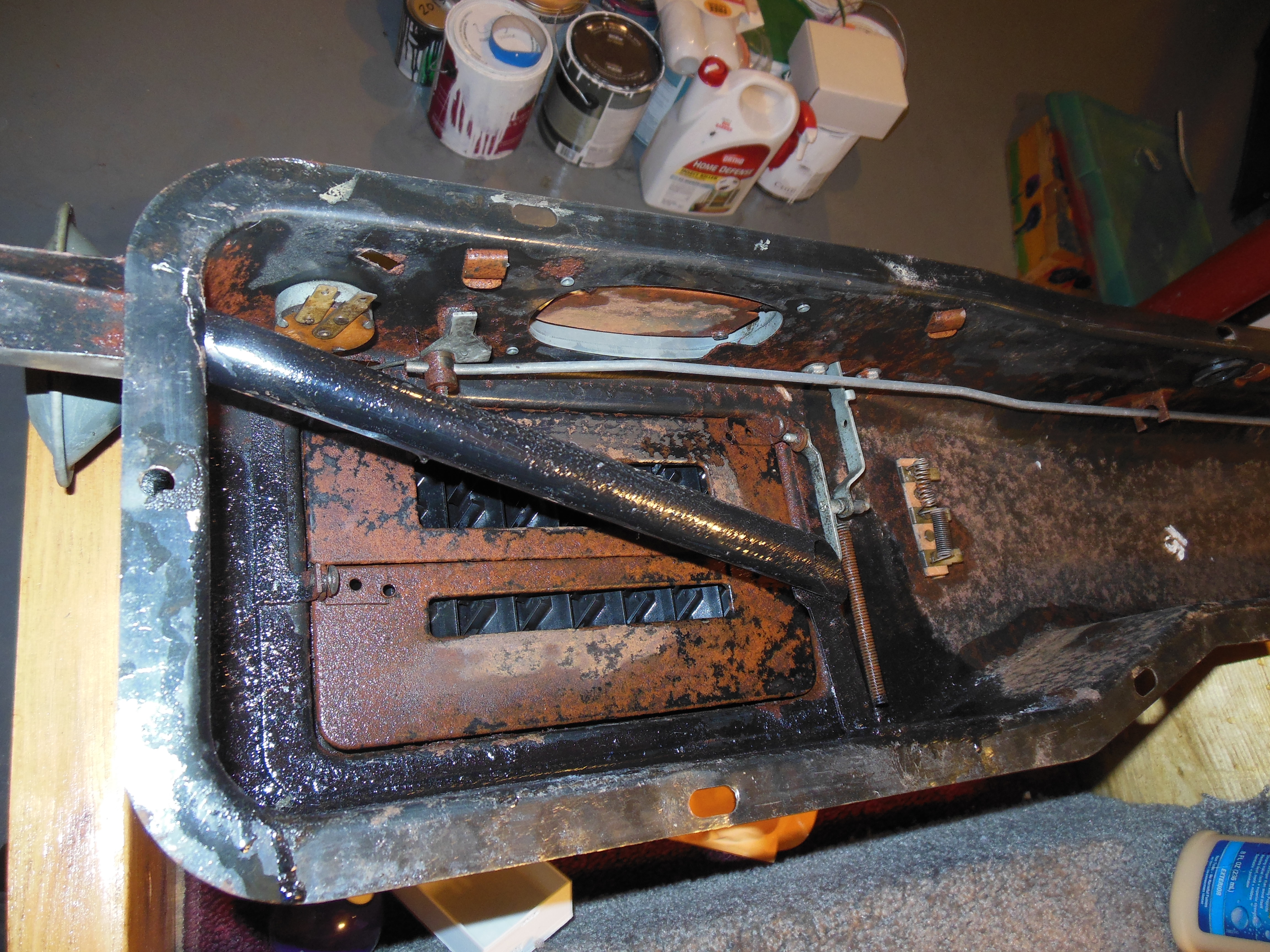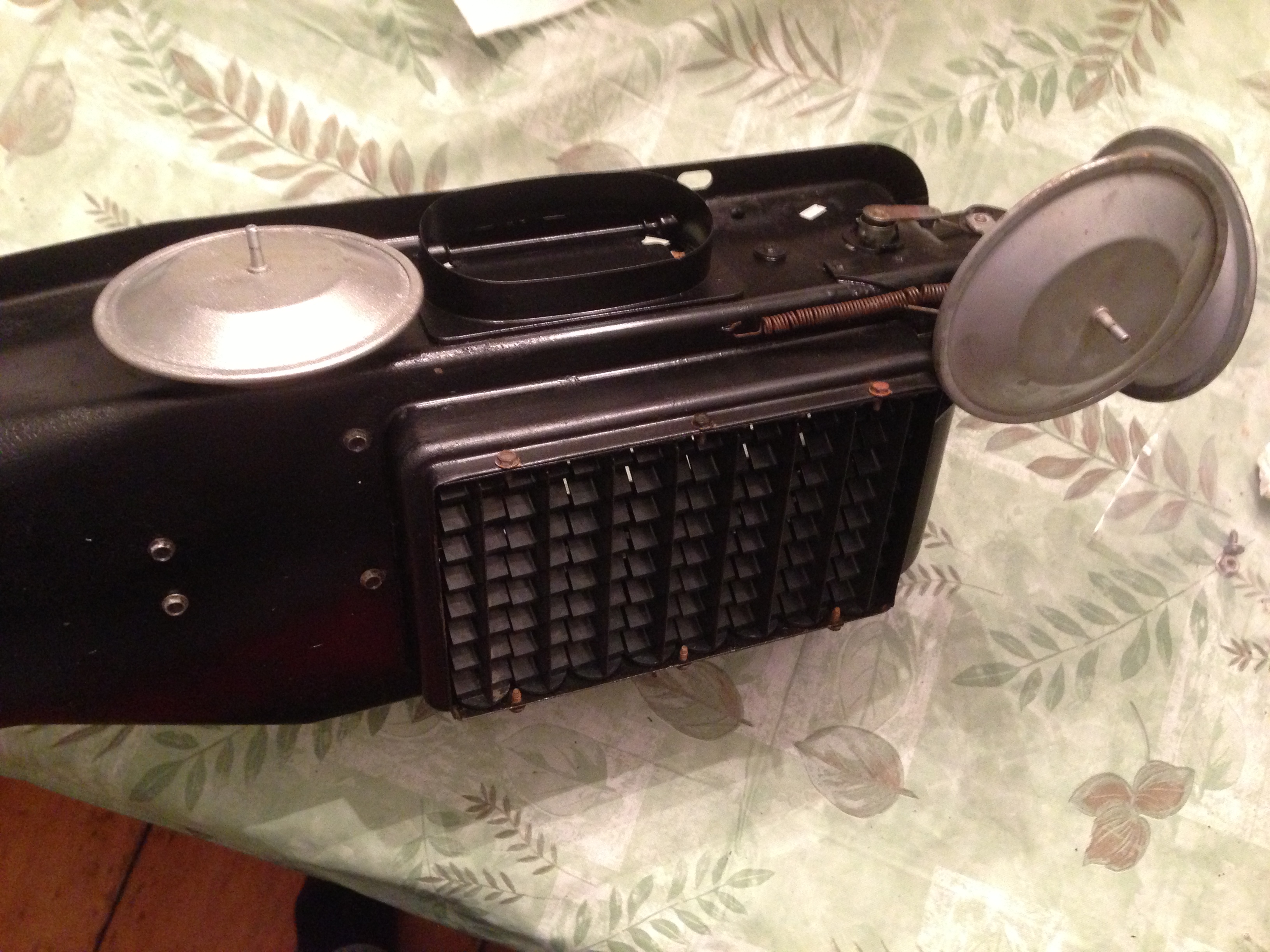 Happy Driver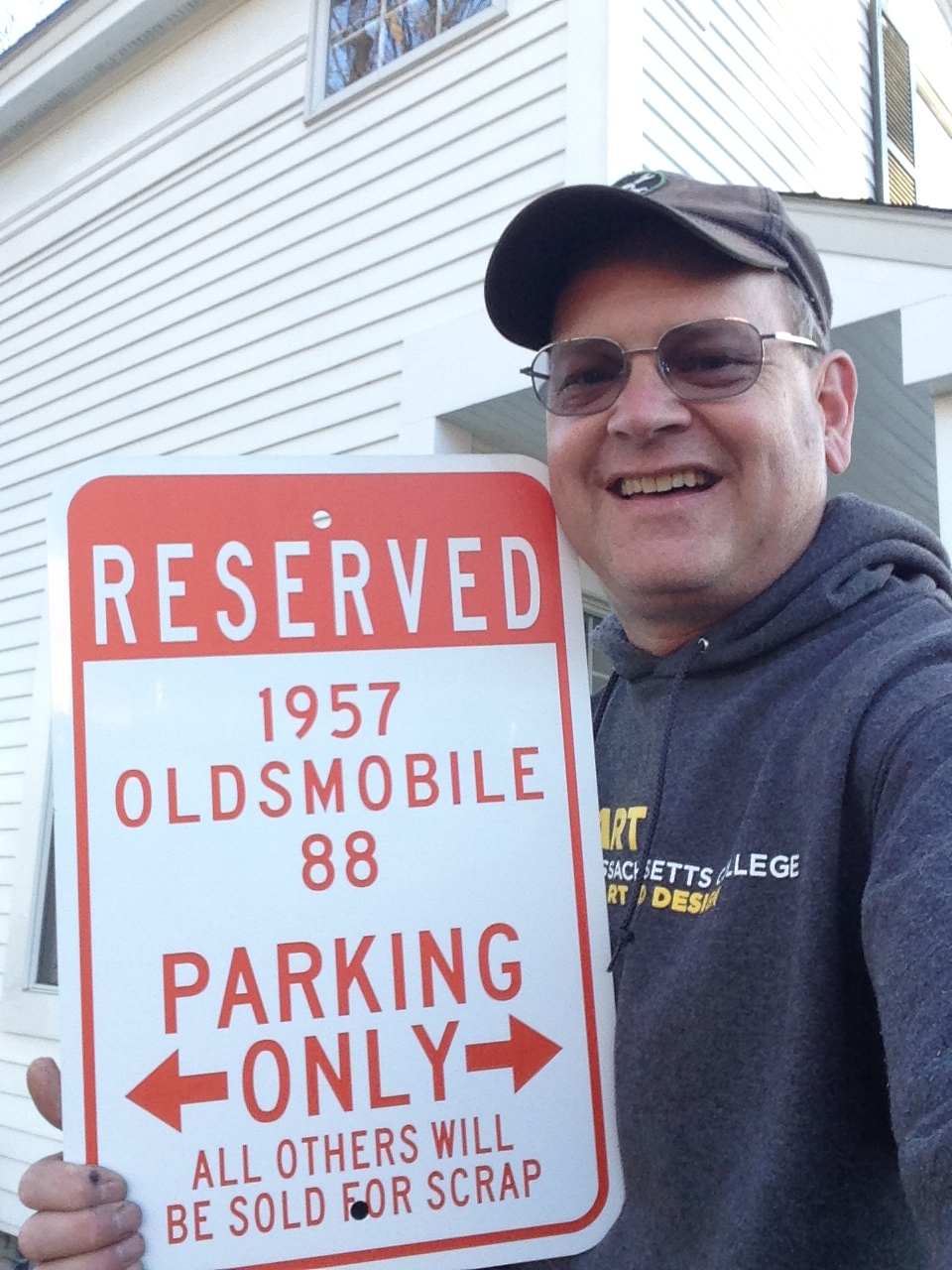 First parts car running at Guptill's drive-in.